Huanuo disinfection cabinet riveting case
Founded in 2016, Huanuo Electric Co., Ltd. is located in Xiaolan Town, Zhongshan City, a key industrial city in Guangdong Province. The factory covers an area of over 42,000 square meters. The company has advanced independent research and development and design level, develops and produces household appliances such as disinfection cupboards, ovens, steamers and other household appliances that combine fashion, advanced and high quality. It has long been a well-known listed company at home and abroad (Beijing Olympic Games gas appliances exclusive Suppliers Vantage, Black & Decker, etc.) provide OEM and ODM production of household appliances. Looking forward to the future, Huanuo Electric Co., Ltd. will continue to participate in market competition with "excellent quality, satisfactory service and reasonable price", with the enterprise spirit of "pursuit of perfection" and the quality policy of "seeking truth, progress, development and innovation". ,keep going.
There are a lot of rivets on the sterilizer, and there are many people around. It is troublesome to operate by hand. After using the rivet machine, the efficiency is improved by at least 2 times, and the production is completed early in advance under the same workload.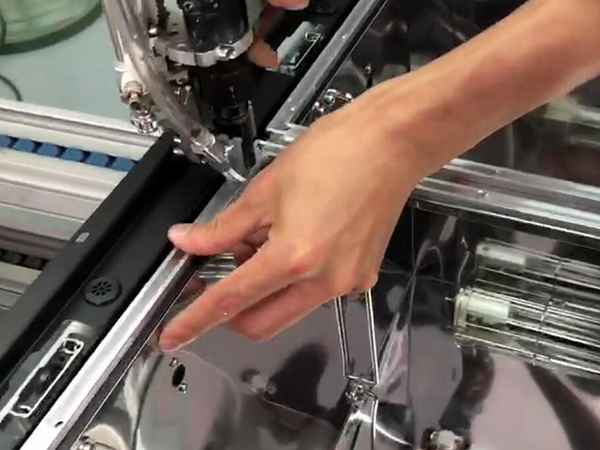 Add: Hongfu Science Park, Xiaban Village, Houjie Town, Dongguan City
400:4006-784-785
TEL:0769-89874163
Mob:150 1677 5153
E-mail:xunjiezdh@126.com