Fanshida motor riveting case
Founded in 2004, Fanshida Electromechanical Co., Ltd. is a leading enterprise focusing on intelligent small and medium-sized wind turbines integrating R&D, manufacturing and sales. With a full range of external rotor motor fan clusters in the AC, DC and EC fields, we are committed to providing individualized and professional electromechanical solutions for HVAC, automotive, smart home appliances, power electronics and new energy industries.
The company is located in Shunde High-tech Development Zone, Foshan City, Guangdong Province, with a plant area of ​​more than 80,000 square meters. It is equipped with advanced air volume testing and noise testing equipment, advanced software simulation and motor simulation development software, and the latest ISO system in 2008. As a quality control method, it is equipped with first-class production lines and precision processing equipment. The company currently has more than 1,200 employees. Under the guidance of the values ​​of "integrity, innovation, and win-win", all employees are closely integrated with market demand and with strong technical research and development strength and sophisticated equipment, launching more than 200 series of intelligence. Chemical and high efficiency motor fan products have become the preferred brand of customers in many industries. The company has more than 500 technical patents and was recognized as a "high-tech enterprise" in 2008. In 2012, it was selected as "Guangdong Province Innovation Pilot Enterprise" and "Shunde District Longteng Enterprise". In 2013, it became "'Guangdong Province". Fan Engineering Research Center''.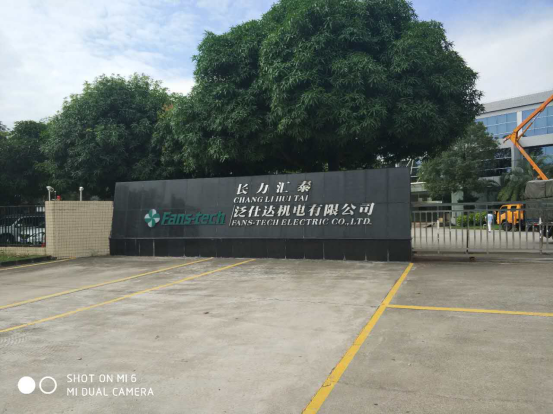 Since the establishment of the company, with its technical advantages and high-quality talent team, as well as a sound financial structure and significant core competitive advantages, the company's performance has maintained a high growth rate of 40%. With operations in more than 50 countries and regions around the world, it has become an important partner of many famous leading companies at home and abroad, and has become a cooperative elite in the automotive, communications, IT and other industries.
Fanshida is already our old customer. We are very satisfied with the use of our equipment. They have helped us a lot with the high degree of cooperation. There are very few after-sales problems. After the follow-up, we introduced a lot of them. Peer, it is visible that we trust and support our equipment.
Add: Hongfu Science Park, Xiaban Village, Houjie Town, Dongguan City
400:4006-784-785
TEL:0769-89874163
Mob:150 1677 5153
E-mail:xunjiezdh@126.com