Mingxin chassis server riveting case
Mingxin Electronics Department AVC Group (Taiwan-funded listed company) mainly produces computer chassis and peripheral accessories. It has about 3,000 employees and covers an area of ​​120 mu. The company has obtained world-renowned computer manufacturers NEC and HP. , Lenovo, Huawei, DELL's qualified certification (the company has passed ISO9001, ISO14001, EICC and other system certification), becoming the world's major OEM chassis manufacturers.
Company History:
1981: Metal stamping die manufacturing plant
1995: Upgrade to metal stamping die and plastic injection mold manufacturing
1996: Construction of the first manufacturing plant in mainland China, began to undertake OEM / ODM projects
1997: Passed ISO9002 certification
1999: Relocation to the second new plant, combined with chassis assembly
2000: Chassis system assembly and testing up to level 5
2001: Passed ISO9001 certification
2002: Incorporation into AVC Group
2003: Started the development of aluminum alloy products, and transferred the research and development center to mainland China.
2004: Annual shipments exceed 4 million units
2005: Passed ISO14000&GA (GreenASUS) certification; established System Integration Department (SITeam)
2006: Imported RoHS in the whole plant in July
2007: Established NCT manufacturing center in the factory
2008: Set up a sheet metal cutting factory, scheduled to be completed in the middle of the year
2009: Passed the EICC audit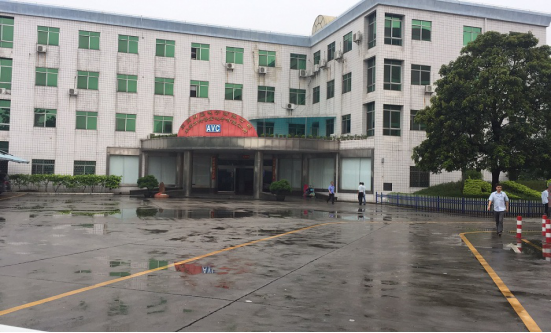 Dongguan Mingxin focuses on the production of chassis servers, and the sales volume is also uncountable. The holes in the chassis are riveted. In the past, the time it took to rive a chassis was twice that of the machine now. The delivery period is sufficient. When the delivery period is very full, it will be very urgent. Even if it is urgent, it is not easy to complete the delivery. When using our nail puller, the original can only play 20-30 per minute. The nails become 40-60 tablets/min, which not only improves efficiency, but also fulfills the customer's expectations without delaying delivery. At the end of 2017, the company decided to purchase 20 units and cooperate with robots to improve efficiency and save labor. Nowadays, the use is good and it is expected to be repurchased later. I wish you a happy cooperation!
Add: Hongfu Science Park, Xiaban Village, Houjie Town, Dongguan City
400:4006-784-785
TEL:0769-89874163
Mob:150 1677 5153
E-mail:xunjiezdh@126.com