Jiafeng cabinet riveting
Jiafeng Electromechanical is affiliated to Hongfeng International Group. Founded in 1973, after more than 30 years of development, it adheres to the corporate philosophy of rationality, innovation and customer-oriented, and has rapidly developed into the helm of the electronic sheet metal communication industry. It has become one of the largest, fastest growing and highest rated international groups in the ODM and OEM fields. It has set up two R&D centers and several factories in Taiwan and China, and has customer service centers in the United States, Japan and the United Kingdom. The Group has been committed to research and development and innovation for many years. It has a sound R&D management system and focuses on core technologies, including: green process technology, wireless communication technology, and precision mold technology. The Group is committed to research and manufacture of communication network transmission, chassis, cabinets and various types of plug-in boxes, distribution frames, various power cabinets, teller machines, information machines, entertainment machines, vending machines, medical, energy, handicapped vehicles, fine punching and hardware. Products such as plastic parts are well received by customers.
Jiafeng cabinet is a supplier of Huawei. The company uses a large amount of rivets and strict requirements. After the test, we have been very helpful in their production efficiency, and the quality is guaranteed. Whether it is post-maintenance or service, it is recognized by customers. To meet the requirements of customers, after the first floor purchase and use, the customer recognized our products, continuous renewal, good use effect, recommended to the branch and purchased our products.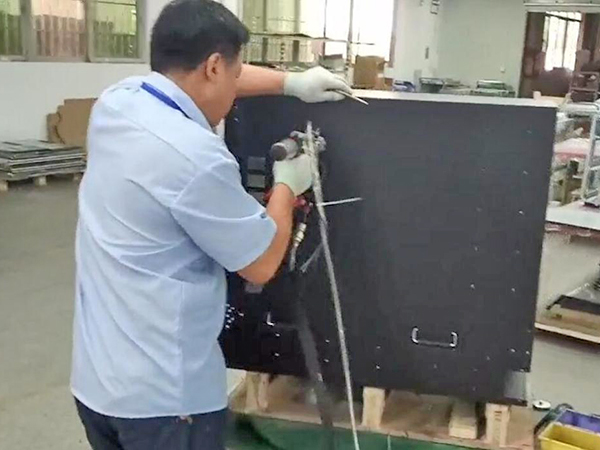 Add: Hongfu Science Park, Xiaban Village, Houjie Town, Dongguan City
400:4006-784-785
TEL:0769-89874163
Mob:150 1677 5153
E-mail:xunjiezdh@126.com